A Cuba Libre is so much more than a rum and Coke! Aged, dark rum, a healthy squeeze of lime, and Coca-Cola combine to create a cocktail with flavor and history! The perfect drink to sip by the pool or to serve at a party!
Rum is the perfect liquor for any time of year, but when summer gets hot, we go for a rum drink! Try this perfect Mojito for the next hot weekend!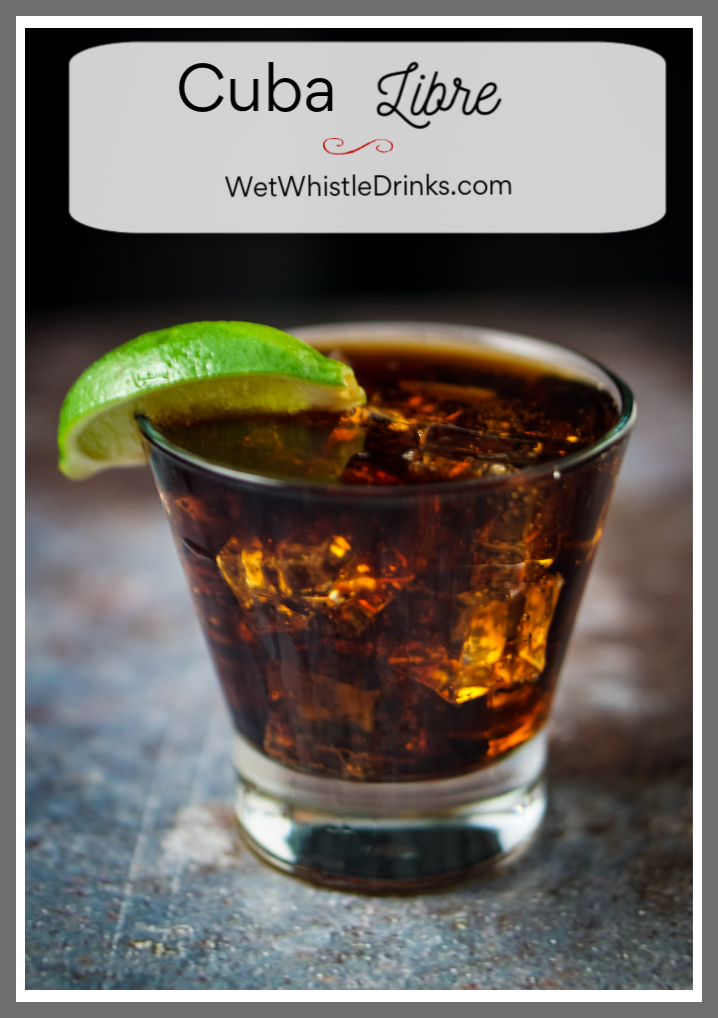 Rum- Use a quality, aged dark rum.
Coca-Cola- The key to this ingredient is buy the Coca-Cola made with sugar rather than high fructose corn syrup
Lime- Freshly squeezed lime juice is very important.
Glass- Use a highball glass.
Garnish- The only garnish you need is a lime wedge.
What is in a Cuba Libre Cocktail?
The Cuba Libre has rum, Coca Cola and a big squeeze of lime. Some people think that the lime isn't necessary. This is simply not true. The acidic, flavorful lime is essential because it cuts through the sugar of the cola and enhances the deep, rich flavor of the dark, aged, rum.
What is the history behind the Cuba Libre Cocktail?
Coca Cola was invented in Atlanta in 1886 by a pharmacist named John S Pemberton. This invention changed the face of beverages worldwide! By the turn of the century, Coca Cola was very popular and was making its way across the nation and the world.
For ten years, Cuba fought for independence from Spain. After Spain finally surrendered, American businesses, as well as American soldiers, made their way into Cuba. Eyewitnesses corroborated the story that an American Captain walked into the American Bar in Havana and ordered a coke with rum and a wedge of lime. The Captain held his glass high in the air and said, "¡por Cuba libre!" to toast Cuba's freedom. The wise bartender on duty decided to call this tasty, new combination, The Cuba Libre.
Is the Cuba Libre Cocktail still popular in Cuba?
The Cuba Libre is considered the national drink of Cuba even though Cuba is one of two nations where Coke can't be sold due to U.S. trade embargoes. The other is North Korea. It is currently mixed with a cola-flavored soft drink. It is one of the most popular cocktails in the world, and with an origin story like that, it is undoubtedly a taste of history.
10 Cuban and Cuban inspired recipes
Cuba was once a trade port where there were African, Spanish and, Chinese flavor influences. Using Caribbean spices created a very unique and exciting flavor profile that is unlike anywhere on earth.
Take a look at these ten Cuban and Cuban inspired recipes and bring these fascinating and mouthwatering flavors to your own kitchen! And they each pair beautifully with the Cuba Libre!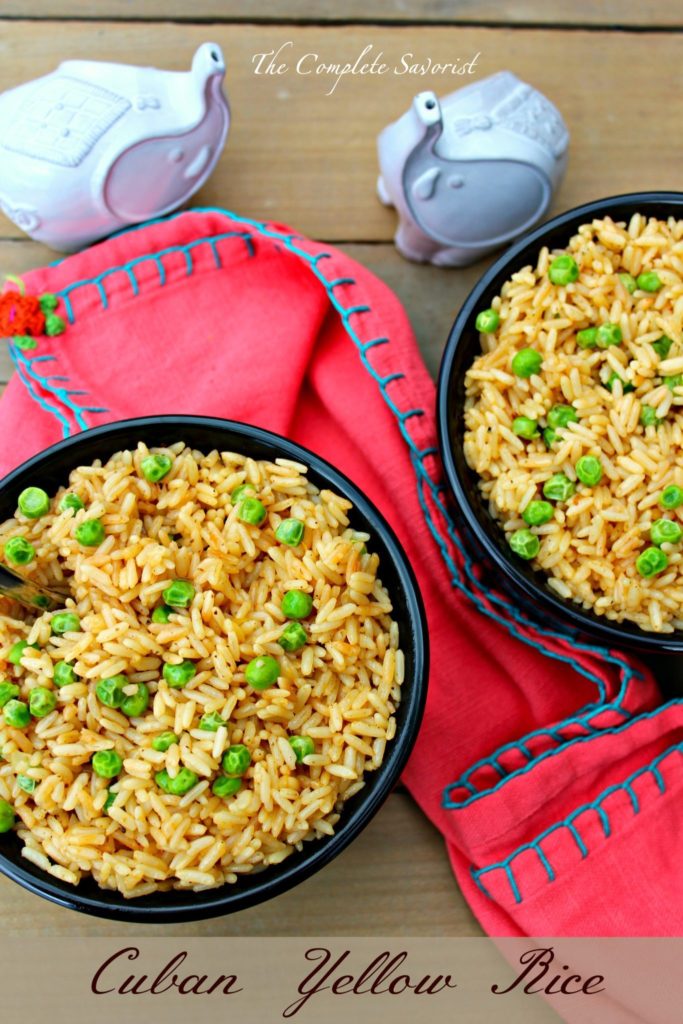 Cuban Yellow Rice by The Complete Savorist

Huevos Habaneros A Cuban Breakfast by Dish 'N' The Kitchen
Sticky Sweet Fried Plantains by Delicious Little Bites
Cuban Picadillo by Whip and Wander
Papas Rellenas by What a Girl Eats
Cuban Black Beans and Rice by Cilantro and Citronella
Homemade Mojo Criollo by Sweet Tea and Thyme
Slow Cooker Ropa Vieja (Cuban Beef) by The Magical Slow Cooker
Leftover Pulled Pork Cuban Sandwich by Smack of Flavor
Coquito Acaramelados – Cuban Caramel Coconut Balls by The Schizo Chef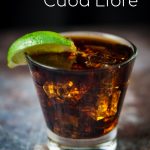 Cuba Libre
A Cuba Libre is so much more than a rum and Coke! Aged, dark rum, a squeeze of lime and Coca Cola combine to create a cocktail with both flavor and history!
Ingredients
2

ounces

aged, dark rum

2

Tbsp

Freshly squeezed lime (about half)

4

ounces

Coca Cola
Instructions
Fill an 8-ounce glass with ice

Add in rum and lime juice and stir

Top with Coke and stir with a bar spoon until well blended. Enjoy!