This Homemade Raspberry Vodka Liqueur is tasty enough to drink straight! The vanilla beans and frozen raspberries beautifully flavor your favorite vodka.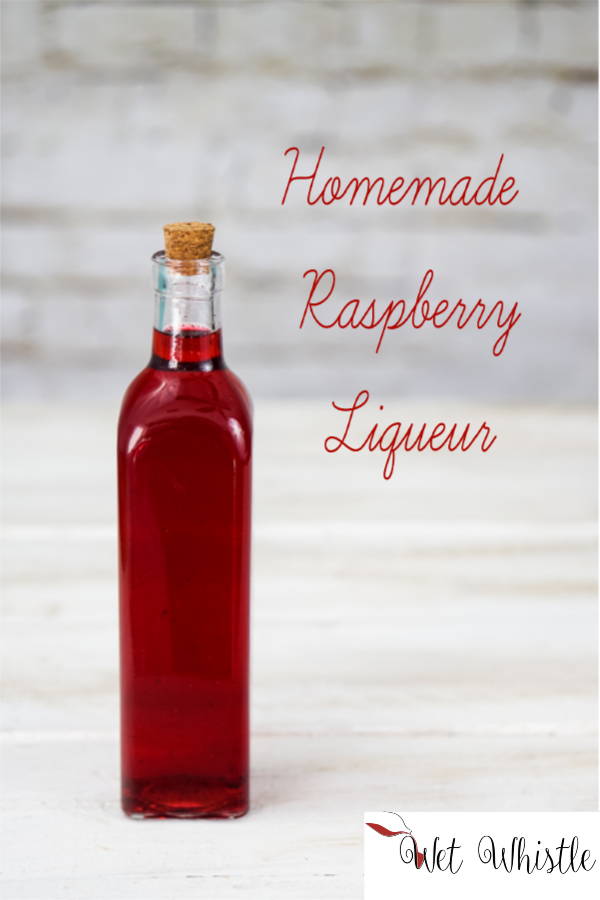 Is it difficult to make flavored liqueurs?
I have become obsessed with making my own liqueurs! It is shockingly easy! I needed a raspberry liqueur for a cocktail, and I decided to make it the way that I wanted it to taste. Since, I have made several liqueurs so that my cocktails are extra special.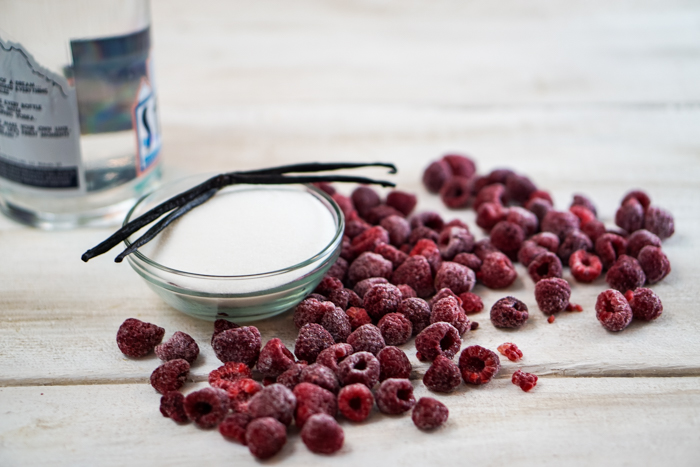 Frozen or fresh raspberries?
I used frozen raspberries in this liqueur, but fresh would work beautifully. If raspberries were in season, I would go berry picking myself!
Should I use real vanilla or imitation vanilla?
I deeply love vanilla. It can't be just any vanilla, and it absolutely cannot be imitation vanilla. Because of this obsession of great vanilla, I used the most aromatic, perfect pods.
The vanilla gave the homemade raspberry vodka liqueur a lovely flavor that is easily drunk on the rocks.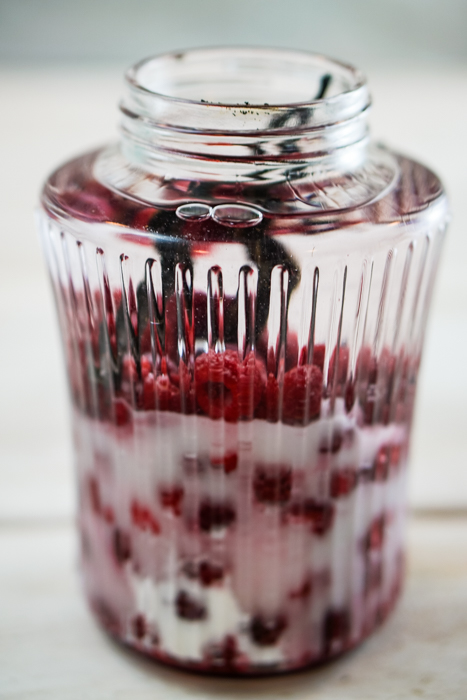 It is essential that the combined ingredients for the raspberry vodka liqueur are left to rest in the refrigerator for at least five days! Make sure to shake it two to several times per day. I set the jar on a shelf so that I see it every time I open the refrigerator door. Doing this reminds me to shake it often.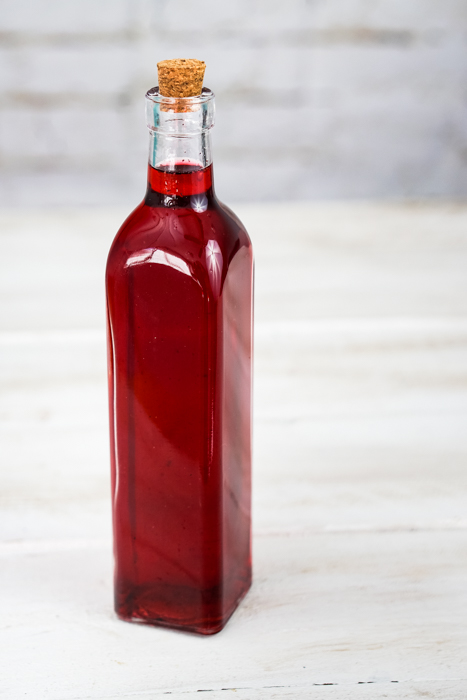 How does the homemade raspberry vodka liqueur get that pretty color?
I don't use any food colorings in the liqueurs that I make. The idea behind making your own liqueurs is that there are very few ingredients and nothing artificial!
You can use this raspberry liqueur in any cocktail that calls for raspberry liqueur. I daresay that you will be delighted with the outcome. Making this Homemade Raspberry Vodka Liqueur will elevate your cocktails! Cheers!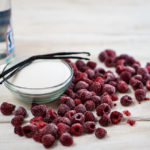 Homemade Raspberry Vodka Liqueur
This homemade raspberry vodka liqueur is tasty enough to drink straight! The vanilla beans and frozen raspberries beautifully flavor your favorite vodka.
Ingredients
750 ml

Vodka

2

Cups

Frozen or Fresh Raspberries

2

Cups

White sugar

1

Vanilla Bean
Instructions
Wash the vanilla bean. Gently slice the vanilla bean and open. Scrape the seeds into a quart jar and drop in the pod.

To the quart jar, add raspberries and sugar.

Fill the quart jar with vodka. There will be some remaining.

Shake the jar until the sugar dissolves and place in the refrigerator. Leave for no less than five days. Shake the jar twice daily.

After five days or more strain the liqueur into a bowl. Using a funnel, pour the liquid into a container of your choice and top it off with the remaining vodka. Or pour it directly into the vodka bottle that contains the remaining amount.