The perfect twist on a classic Old Fashioned is to add Peach White Balsamic. The flavor is truly phenomenal. One sip and you will be hooked!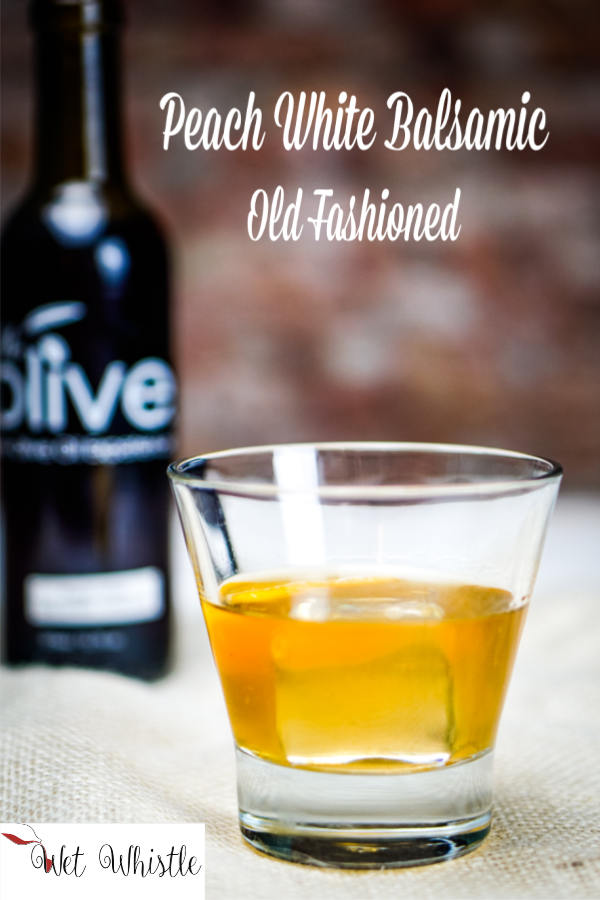 What's the perfect twist on a classic Old Fashioned?
What happens when you are a balsamic lover who has a passion for mixology? You put the balsamic in a cocktail!
It was a fabulous idea because the cocktail is shockingly good. One of the best twists on an Old Fashioned that I have ever tasted!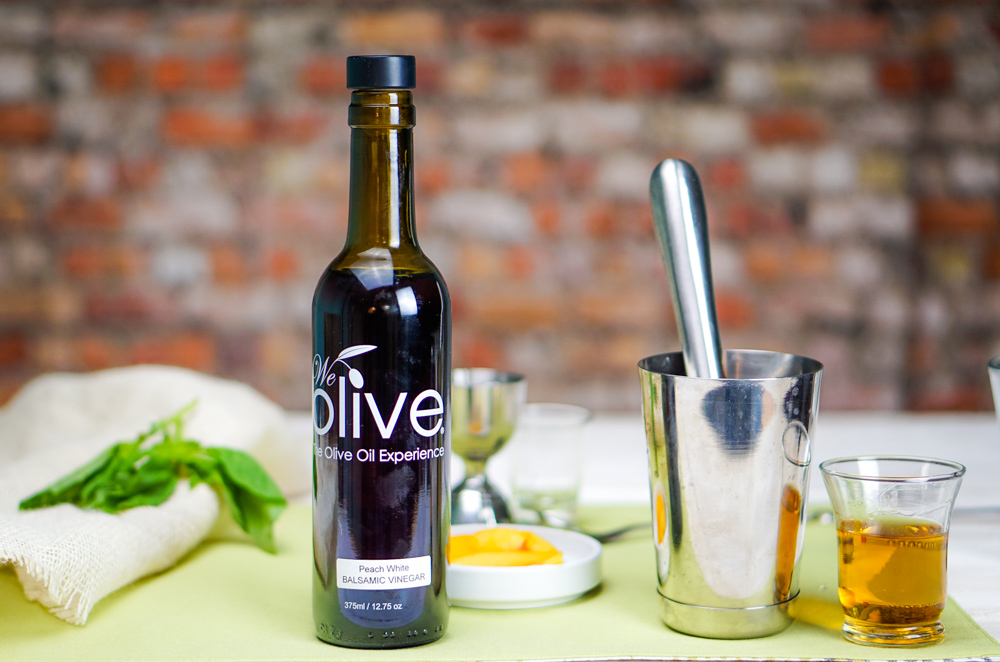 This post is sponsored by We Olive and Wine Bar in Salt Lake City, Utah. I received the delicious products to review. However, all thoughts and opinions are 100% my own.
Putting balsamic into a classic cocktail is a fun way to punch up the flavor and add an interesting as well as delicious taste!
What's the history of the Old Fashioned?
The first "Old Fashioned" cocktail was first mentioned by Jerry Thomas in his 1862 book  Bartenders Guide: How To Mix Drinks. The big difference was that instead of whiskey or bourbon, It was Old Holland Gin as the main ingredient.
In 1895 Modern American Drinks, written by George Kappeler, was published with a Whiskey Old Fashioned. It read, "Dissolve a small lump of sugar with a little water in a whiskey-glass; add two dashes Angostura bitters, a small piece of ice, a piece of lemon-peel, one jigger whiskey. Mix with small bar-spoon and serve, leaving spoon in glass."
The cocktail has been a classic cocktail since that book was published.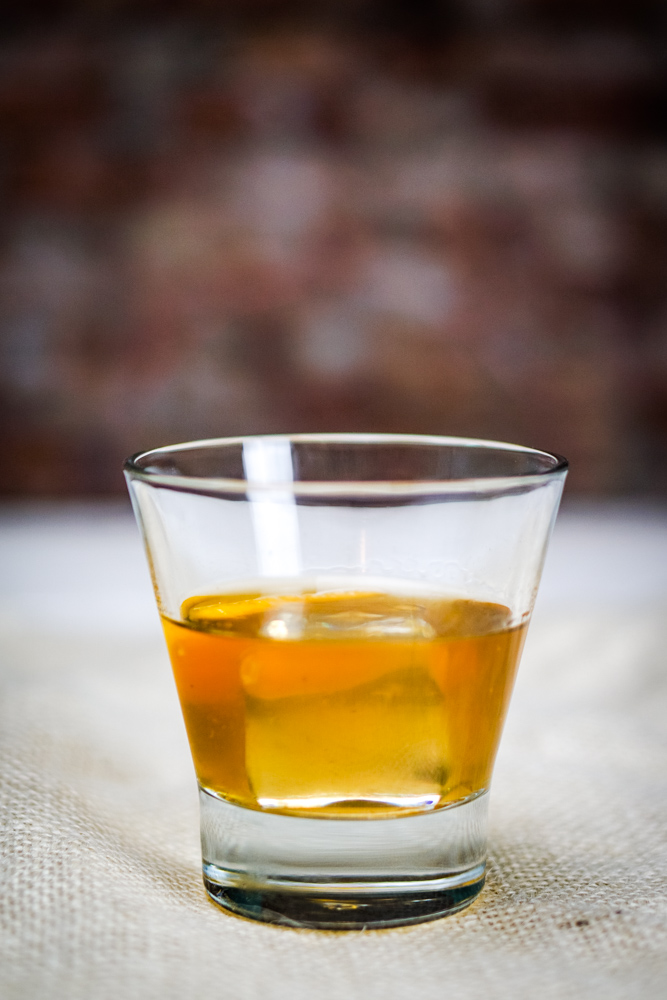 Should I put ice in my Old Fashioned?
That is entirely up to you! The earliest references to the Old Fashioned does not have ice. It dilutes the spirit making it more palatable for some and too watered down for others.
This is why I add a big hunk of ice! I like it diluted as well as cold!
The Peach White Balsamic from We Olive and Wine Bar in Salt Lake City is the perfect way to punch up the flavor of an Old Fashioned! Don't forget to add it to a nice bourbon or whiskey.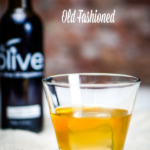 Peach White Balsamic Old Fashioned
A twist on a classic! Peach White Balsamic, muddled with peaches, sugar, and basil are perfect with bourbon!
Ingredients
2

Ounces

Bourbon

1

Tbsp

Peach White Balsamic

1

Tbsp

Club Soda

2

Peach Slices

2-3

Sugar Cubes

2

Basil Leaves
Instructions
In a pint glass or the small cup from a Boston Shaker, muddle peaches, basil, sugar, Peach White Balsamic, and club soda

Strain into a low ball glass

Stir with a bar spoon to chill

Garnish with a peach slice