This fruity, floral cocktail will be a favorite at your warm weather gatherings! Enjoy the essence of summer with a Grapefruit Rose Martini.
Why create a new cocktail?
April 6th, 1945 welcomed twin baby girls Barbara (my mother) and Beverly. These sisters were very close and loved each other immensely. There's no doubt that twins have an incredible bond. My aunt misses her sister as much as I miss my mom. So, today I will toast them both with a Grapefruit Rose Martini.
My mom passed away over nine years, and the world lost a little bit of its beauty that day. Every year for my mother's birthday we buy a big bouquet of roses. My family and I celebrate her life by retelling fun stories about her. This year, I decided to celebrate with a new cocktail.
Why put the flavor of rose in a martini?
Many people enjoy the flavor of flowers, most notably rose. I have seen and tasted many cocktails made with floral flavors, and I am delighted to have created one of my own.
My mother was well known for her ability to grow the most incredible roses. She had every basic color as well as many colors that no one had ever seen before. She had the greenest of thumbs! I cannot pass by a rose of any color and not think of her.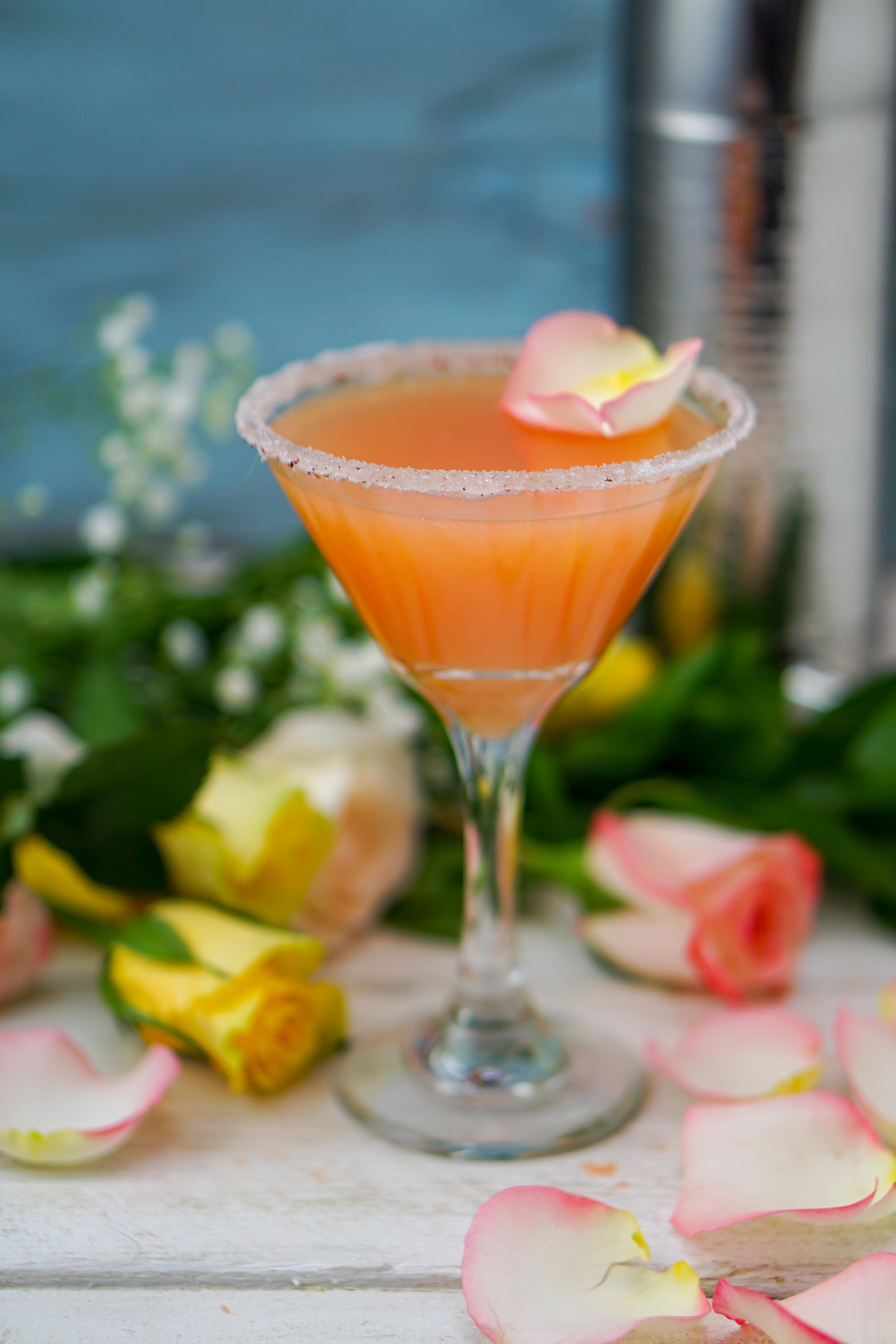 Is grapefruit used in many cocktails?
Grapefruit is used in iconic cocktails like a Paloma or a Gin and Juice! There are many ways to use grapefruit juice in mixology!
Grapefruit was a favorite of my mom's. I recall that in 1970-something she went on the grapefruit diet for a while. She claims that she had to quit that diet before she started to hate her favorite fruit! That is why grapefruit is the perfect citrus to blend with the flavor of roses for her birthday, cocktail!
My mother, Barbara didn't drink much liquor. She loved white wine and mimosas, but when she enjoyed a cocktail, it was a very special occasion such as Mother's Day or her birthday. The Grapefruit Rose Martini is a classy cocktail, perfect for any special event!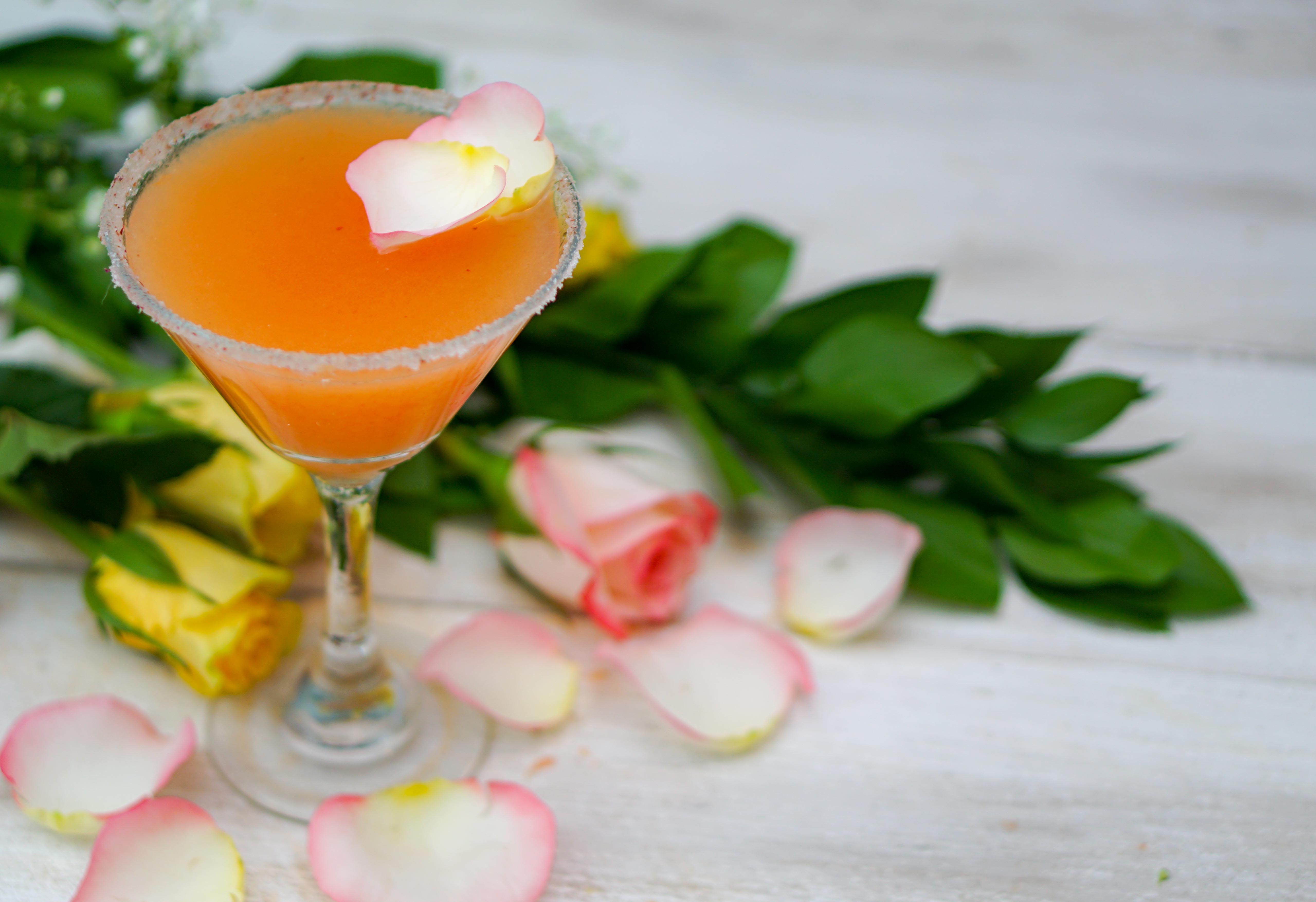 To all of the incredible women in the world! Cheers!
This Grapefruit Rose Martini is raised to a woman who was incredibly kind and treated plants and animals with the same gentleness with which she treated people. Everyone knew they had a friend in Barbara. I also raise this glass to my sweet aunt, (who doesn't drink alcohol) she treated me as her own when my mom passed away.  You are two amazing women! Happy Birthday, Mama! Thank you for watching over us. Happy Birthday Aunt Beverly, thank you for loving me so much! I love you both!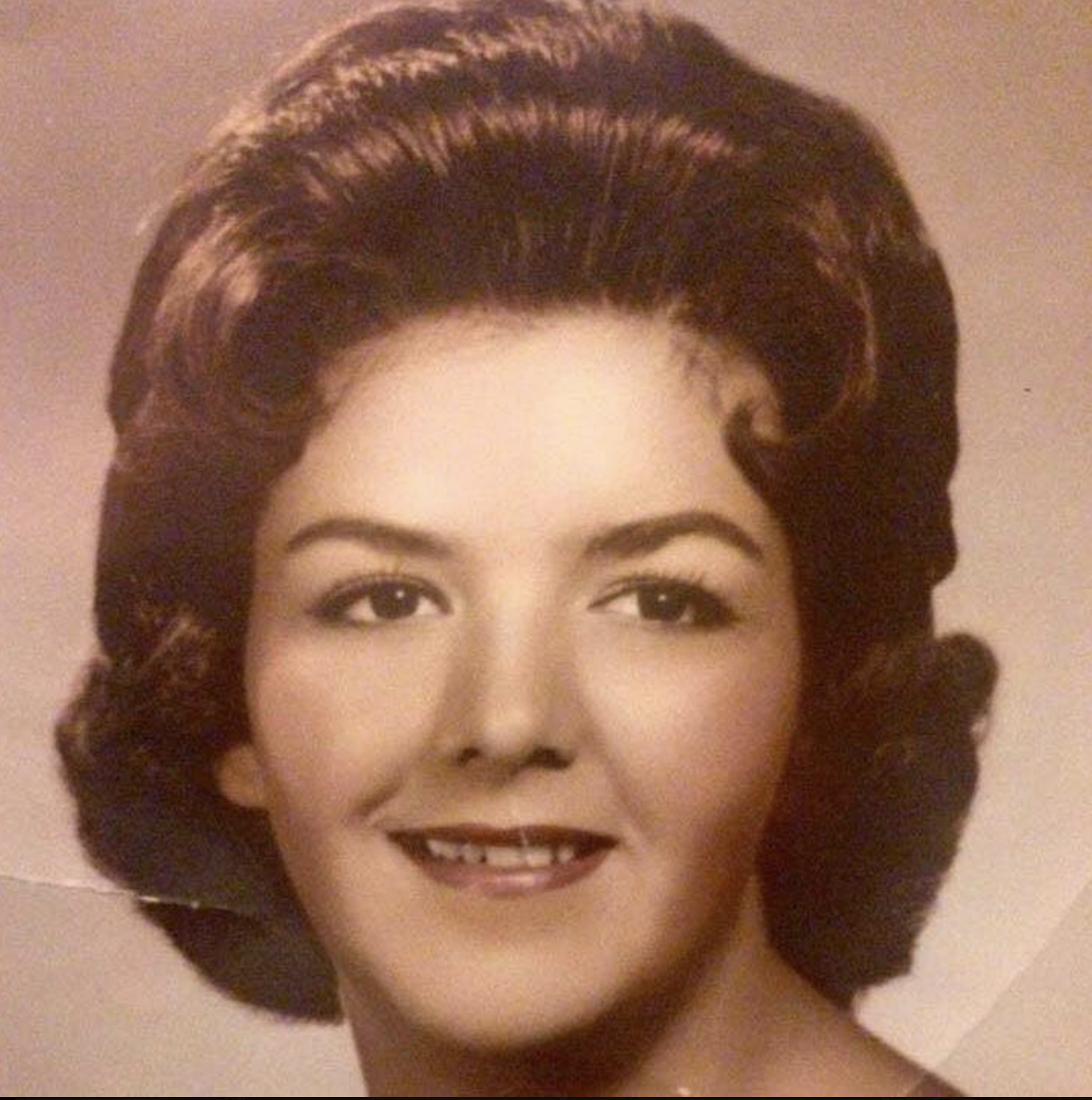 Grapefruit Rose Martini
This fruity, floral cocktail will be a favorite at your warm weather gatherings! Enjoy the essence of summer with a Grapefruit Rose Martini.
Ingredients
2

ounces

grapefruit rose vodka

Or 1 ounce rose vodka and 1 ounce grapefruit vodka

1/2

ounce

triple sec

3

ounces

pre-made grapefruit juice

rose infused sugar

see notes
Instructions
Dip the rim of a martini glass into simple syrup and then dip into rose-infused sugar to rim the glass.

In a cocktail shaker add ice, vodka, triple sec, and grapefruit juice. Shake for 20 seconds or more.

Strain into the sugar-rimmed glass and enjoy!
Recipe Notes
Rose-infused sugar is easily created by adding 1/2 cup dried culinary grade rose petals, 1 cup of sugar and 1/8 tsp of rose extract to a spice grinder, food processor or mortar and pestle. Blend very well.