Pumpkin Pie Sangria is perfect for any holiday gathering! It has all of the lovely flavors of pumpkin pie, sweet pears, crisp apples, and white wine. It is a balanced drink that will delight your guests and leave them asking for more!
What cocktail can I serve my guests on Thanksgiving?
First of all, I love Thanksgiving! The smells, the bustle, the food, and the wine join together in a symphony of Turkey Day joy! I usually host, and I like it that way. My husband smokes a turkey, and I do one in the oven. I do a couple of sides, and maybe a pie or two and the rest of the food comes with the guests. My kitchen is filled with people that I love and mountains of fantastic food.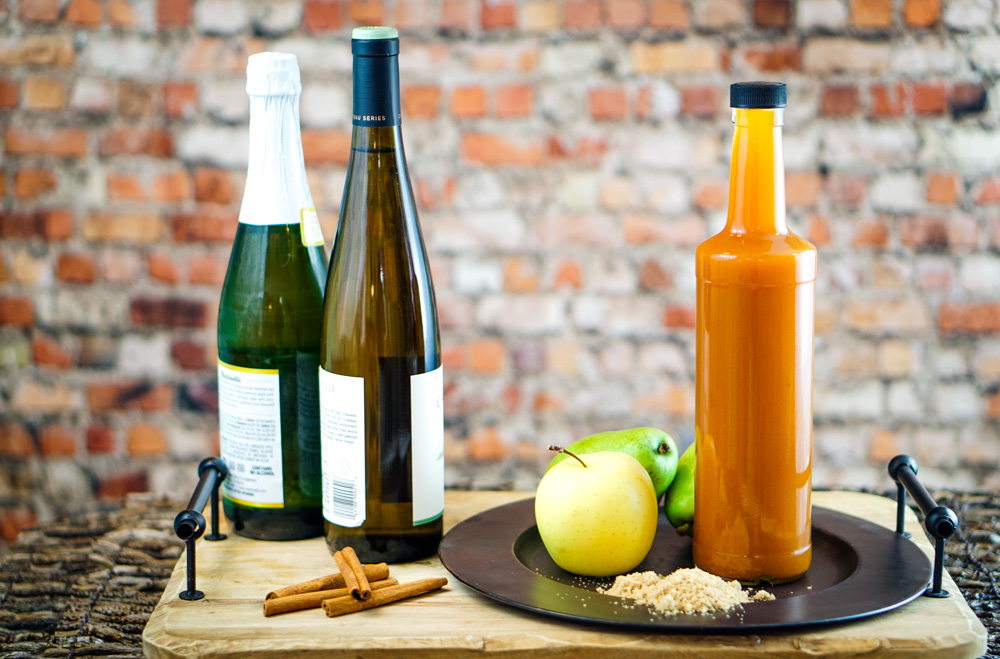 Because I believe that the drinks are just as important as the food, I try to make a fun cocktail. I love to use Pumpkin Pie Infused Vodka in my holiday cocktails. It is all the flavors of pumpkin pie infused into a  quality vodka. The only problem is that we typically have quite a few guests and the liquor and mixers go very quickly. This year, I want to have a drink for the adults that will be enough to last beyond the appetizers. Furthermore, it must be tasty without being too sweet. Sangria will be perfect!
What goes into a holiday sangria?
Finally, I settled on sangria, and I started looking at white wine sangria recipes. Because none that I found were festive enough, I decided to create my own sangria that was both seasonal and plentiful. It had to be a good match with the turkey feast that we will create and it had to make my guests swoon with delight!
Conceived from the combination of my love for fall, hosting parties and, Thanksgiving. This Pumpkin Pie Sangria made with, white wine (I used a dry Riesling) , Pumpkin Pie Infused Vodka, sparkling apple cider, cinnamon, brown sugar, pears and, apples was a hit with my taste testers. As a result of having a large guest list, I will triple the recipe for Thanksgiving and hope to impress!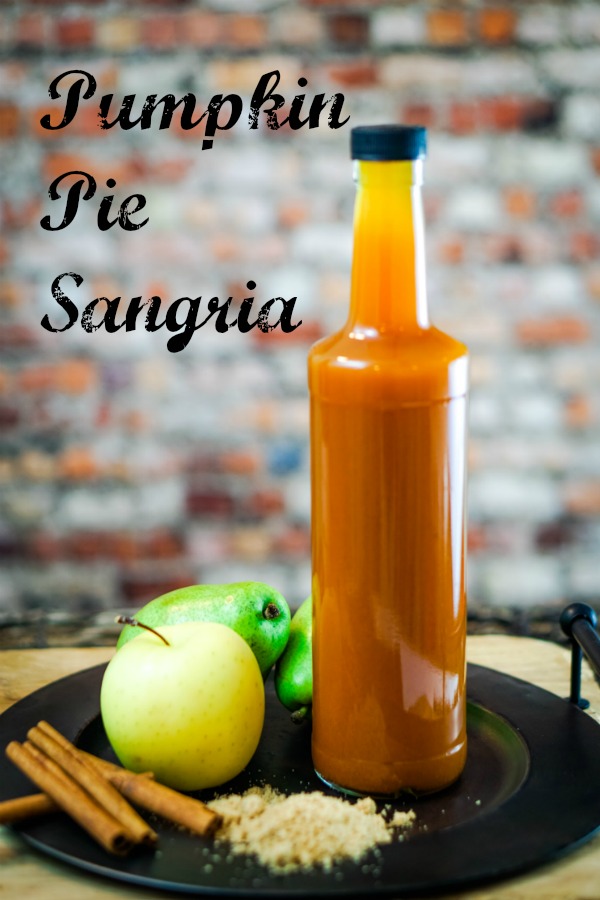 Pumpkin Pie Sangria
Perfect for any holiday gathering!
Ingredients
750 ml

1 Bottle

White Wine

750 ml

1 bottle

Sparkling Apple Cider

2

Cups

Pumpkin Pie Infused Vodka

1

C

Brown Sugar

2

Pears Sliced

1

Golden Delicious Apple Sliced

4

Cinnamon Sticks
Instructions
Combine all ingredients in a pitcher

Refrigerate for no less than 4 hours and serve