Add a twist of fun to your next margarita by adding rosemary! It's light, herbal flair makes this Rosemary Margarita unforgettable!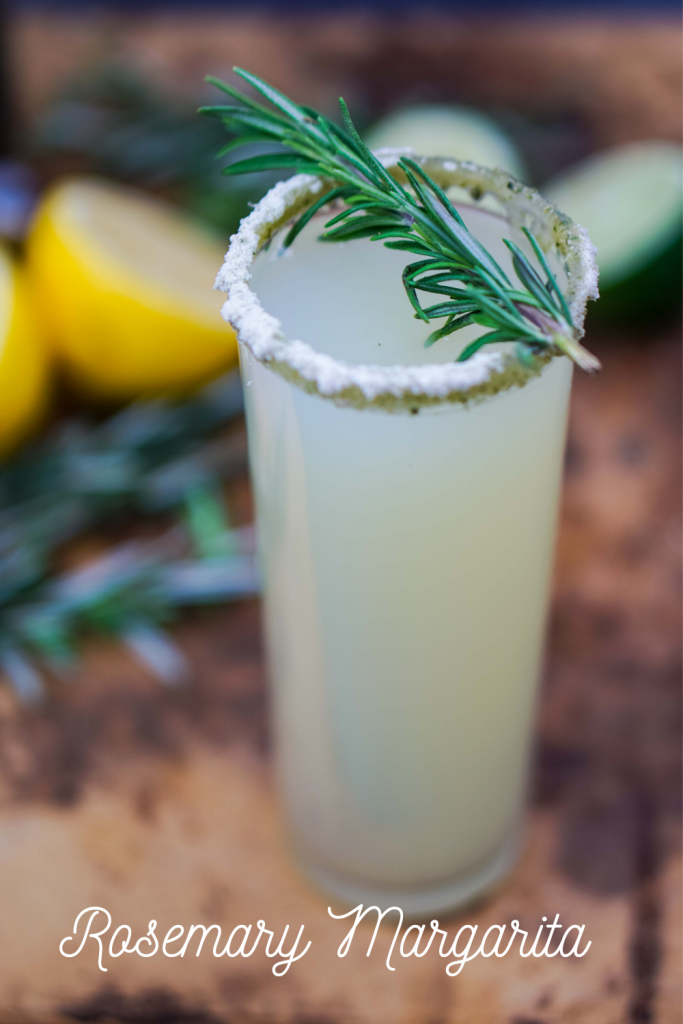 What is in a classic Margarita?
A classic Margarita consists of tequila, orange liqueur, lime juice, and salt. It's a wonderful combination! What happens when you add different flavors to these classic ingredients? Magic! In this Rosemary Margarita, we've added lemon juice and rosemary simple syrup as well as a sprig of rosemary for garnish!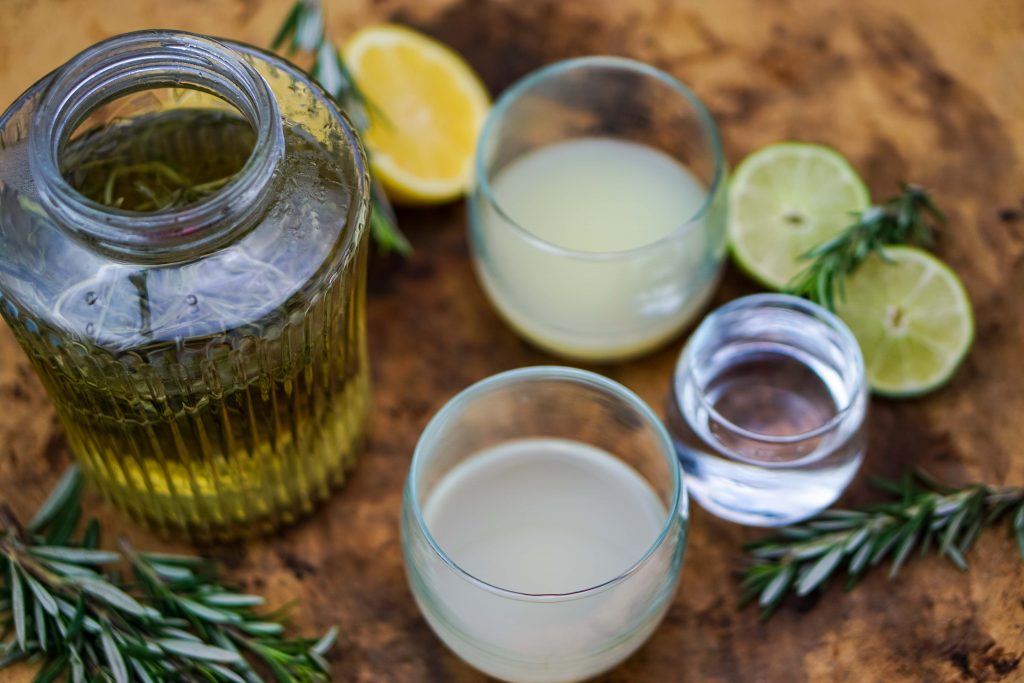 What is the origin of the Margarita?
Like most cocktails, there are many origin stories. There are fanciful and fun stories about the origin but no one can be certain.  According to Jose Cuervo, the cocktail was invented in 1938 by a bartender in honor of Mexican showgirl Rita de la Rosa
Another common origin tale puts the invention of the Margarita at the Balinese Room in Galveston, Texas where, in 1948, head bartender Santos Cruz created the Margarita for singer Peggy (Margaret) Lee. Margaret in Spanish is Margarita

The origin of the Margarita according to Historians
Cocktail historian David Wondrich believed that the margarita was invented right after the repeal of prohibition. He says that the drink evolved from The Daisy, a cocktail that mixed alcohol, citrus juice, and grenadine.
Margarita means "daisy" in Spanish which is the perfect name for this bright, citrusy, cocktail.
Do you like your Margarita on the rocks or blended?
According to our historian, Mr. Wondrich the original recipe for the Tequila Daisy called for Tequila, orange liqueur, lime juice and a splash of soda. This evolved into a Margarita on the rocks.
The blended, frozen margarita became popular in the 1950s when blenders were making their way into bars. In 1971, a Texas restaurateur Mariano Martinez created the first frozen margarita machine. You can see his original machine in the Smithsonian.
Why do we salt or sugar the rim of a Margarita?
The salt enhances the flavor of the lime and helps ease the bite of the tequila. In the case of the Rosemary Margarita, the rosemary sugar not only softens the bite of the tequila, but it also adds more rosemary flavor to the cocktail.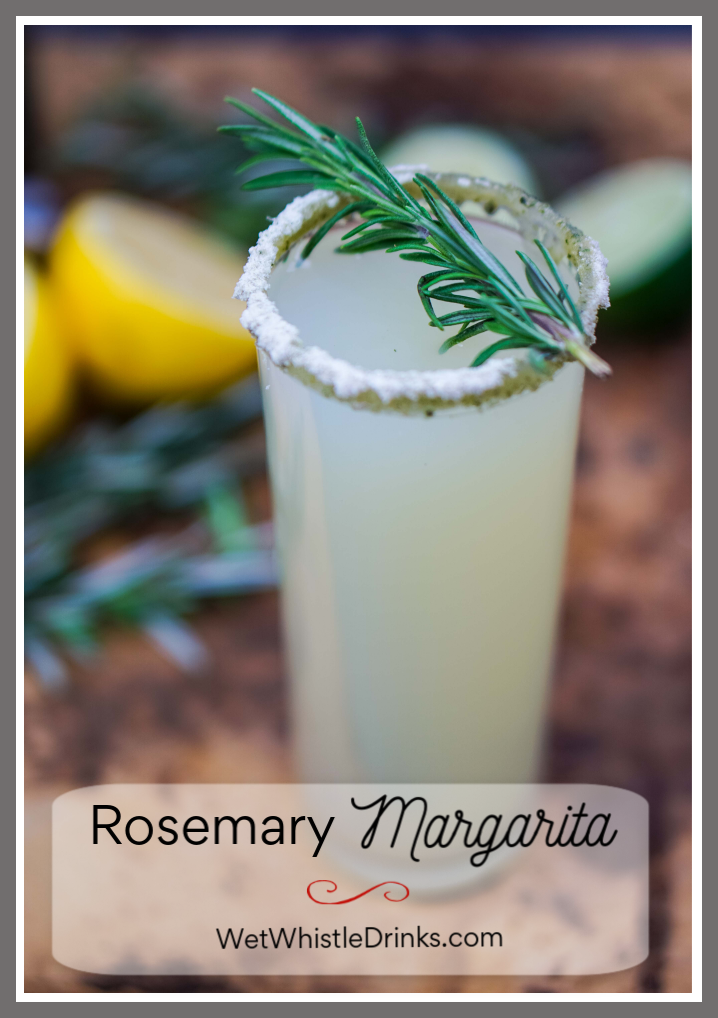 Rosemary Margarita
Ingredients
1 1/2

Ounces

Tequila

1/2

Ounce

Triple Sec

1

Ounce

Rosemary simple syrup

*see notes

2

Ounces

Fresh lime juice

2

Ounces

Fresh lemon juice

Rosemary for garnish

Rosemary sugar to rim the glass

*see notes
Instructions
Fill a cocktail shaker half full with ice.

Combine ingredients in a cocktail shaker and shake vigorously for at least 20 seconds

Recipe Notes
Rosemary simple syrup- 1 cup of water, 1 cup of sugar and 2 rosemary sprigs. 
Heat water to nearly a boil and add sugar and rosemary. Stir until the sugar is melted. Let cool and add to a jar, leaving the rosemary sprigs in the simple syrup. 
Rosemary Sugar- 1/8 cup sugar and a tablespoon of fresh rosemary added to a spice grinder or clean coffee grinder. Grind until smooth.